Category: update
Posted by John Dennett in Update
01
Nov
2019
Hello everyone, I'm back!
As some of you may have noticed its been quite awhile since I've actively updated this website, about three years actually.
Many things have happened in these past few years that have altered my ability to divide my time sufficiently between creating new work, molding and casting it and promoting it for sale.
Though my absence here may have had visitors wondering whats become of me, I have not slowed down in the creation of new product one bit. In fact since last I was able to post here, I have created more than 60 new sculptures that in turn were molded, cast and offered as kits to modelers and collectors. Most of these were offered on my Facebook pages because, due to my situation, it was much easier and less time-consuming to do so compared to posting here on this website.
In addition I have attended several model kit shows in the last few years including WonderFest and Jerseyfest as a vendor promoting my Moondevil Studio model kit releases and last year I displayed a good portion of my pre-finished work at Illuxcon for the very first time. Most all of the product I've taken to these shows have yet to be seen here on this website but that is about to change.
As time allows I will gradually be adding much of my catalogue of the newer products to both the appropriate galleries and to my Store as well. I have a wide selection of both original designs and recognizable characters among the bulk of whats never been shown here so there should be something of interest to almost anyone who enjoys fantasy, movies, monsters and the realm of the fantastic.
The changes and new additions here will not happen overnight as I am still quite busy working on art commissions and, when possible, my own personal efforts that will become future Moondevil Studio products.
Mainly I'm posting this announcement now to let visitors to this page and followers of my creative works know that I'm still out here making art and that eventually dozens of new sculptures will be displayed throughout this site and my Store will be packed with all sorts of kits and collectables never shown here before.
Please visit here from time to time in the months ahead to see how things are developing as I'll have lots of goodies to show.
Thank you for interest, your support and for stopping by!
Best wishes, John Dennett
Posted by John Dennett in Update
22
Dec
2013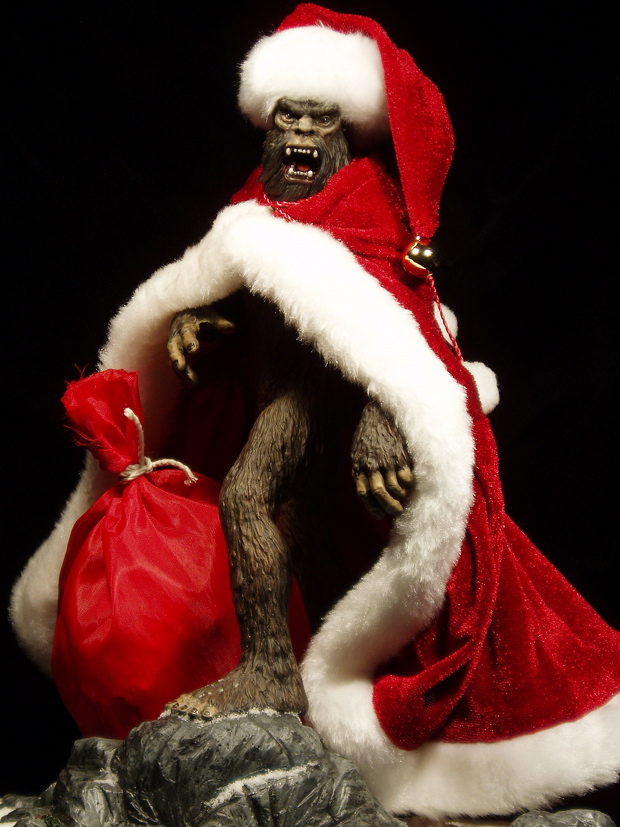 ​
Posted by John Dennett in Update
27
Sep
2013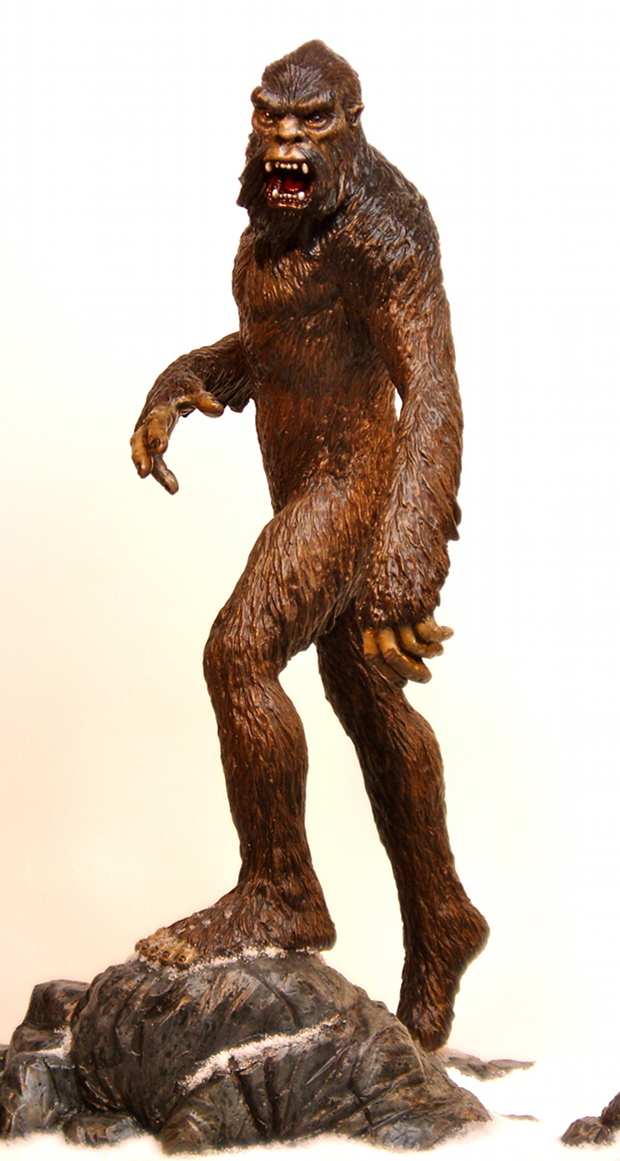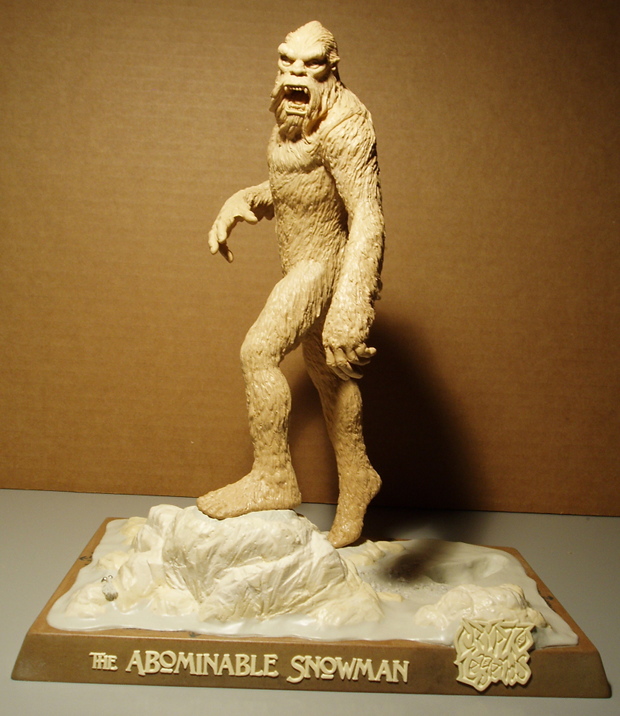 ​ Available now is the second entry in the "Crypto Legends" model kit series: The Abominable Snowman or "Yeti".
Click here or on an above photo to see more images.
This is a 5 piece all resin model kit depicting the world famous hairy wild-man of the Himalayas casually walking over a snow covered rocky outcropping somewhere up the frozen slopes and somewhere between the forested high valleys. A footprint in the snow will mark his passing and partially obscured by a low drift is a string of Tibetan prayer beads lying frozen upon the stone. Perhaps these were intentionally left behind by a passing traveler or unconsciously dropped by a fleeing one. Once again as with the previous Loch Ness Monster release, the sub-base for the Snowman is decorated on three sides with various names by which this creature is known throughout the regions of Nepal, Tibet and other villages along the mountainous wilderness. I have added several photos of the painted sample to provide an idea for color scheme based on those documented by eyewitness accounts. Note: The top photo shows a painted sample while the bottom photo is of the actual sculpture prior to molding and casting.