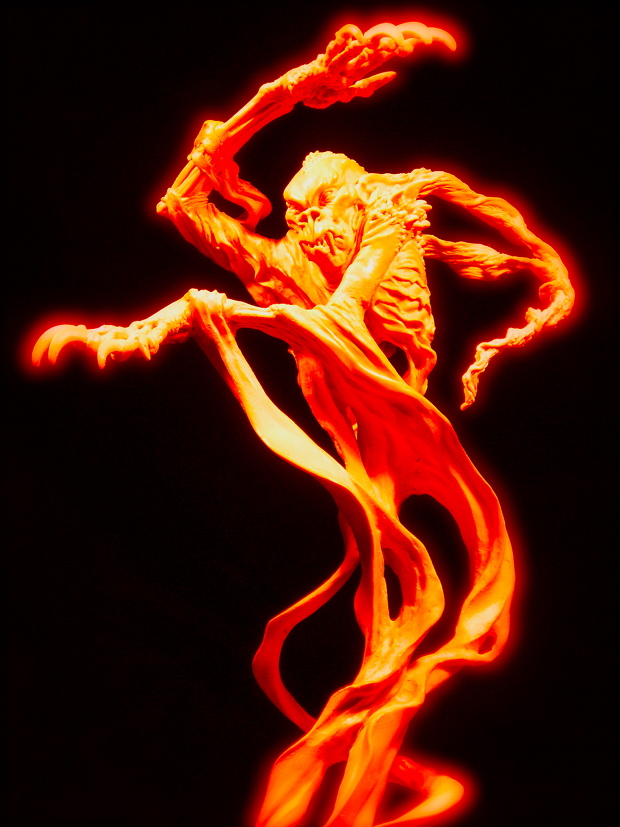 Completed in 1999 this wispy sculpture was based on a creature I had envisioned for a short story I've been planning to write.
Much like it's counterpart in the proposed tale, after so many years confined and almost forgotten, IT will finally materialize ... as a resin model kit!
At this time it's slated for a Spring 2014 release. As things progress I'll update it all here along with kit options and a series of turn-around photos.
For the present time then, a word of warning. Steer you clear the circle of scorched stone with ground vapors most uncommon least your mortal frame fall prey to… the Life Leecher!