Posted by John Dennett in Update
27
Sep
2013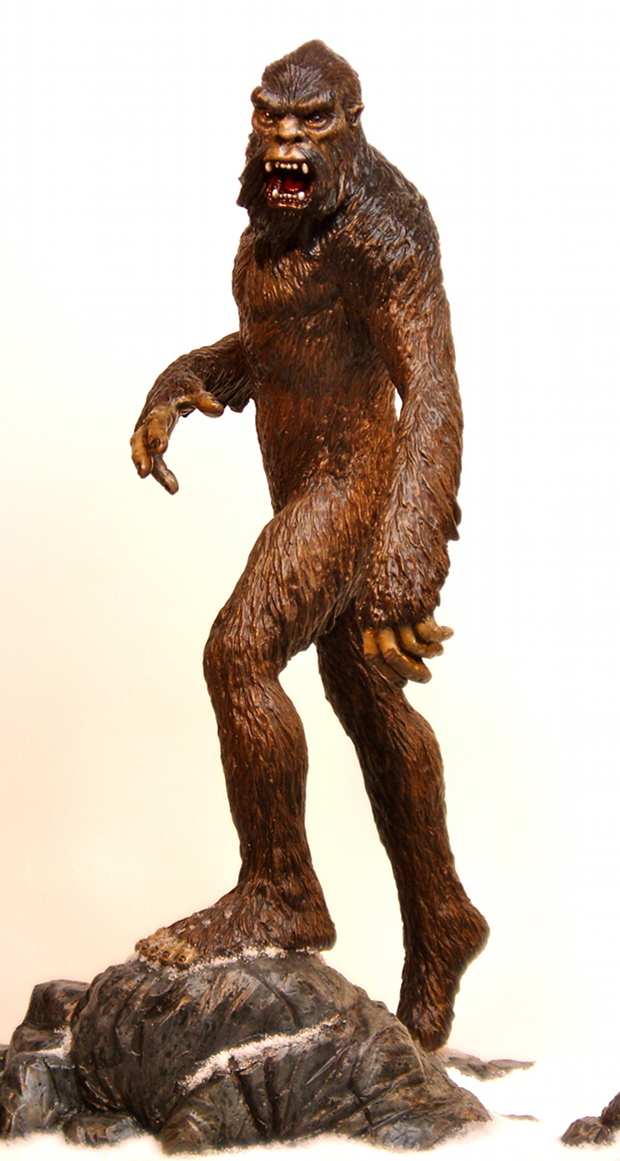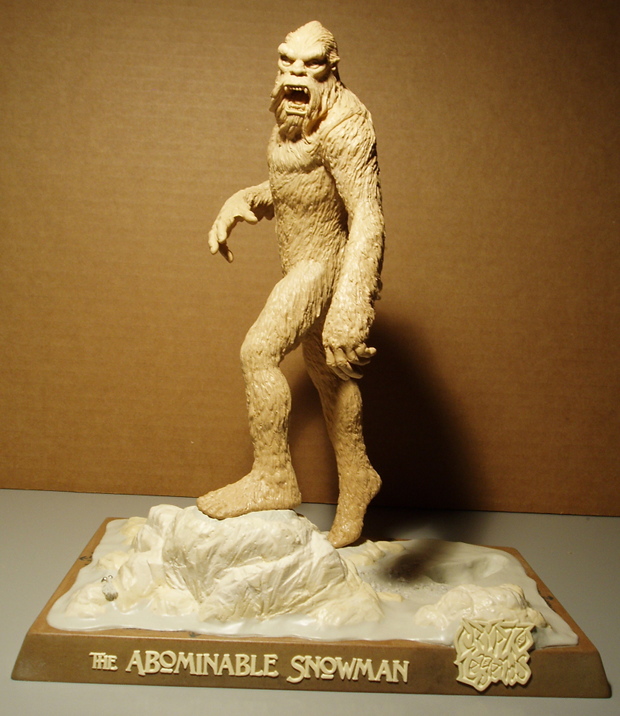 ​ Available now is the second entry in the "Crypto Legends" model kit series: The Abominable Snowman or "Yeti".
Click here or on an above photo to see more images.
This is a 5 piece all resin model kit depicting the world famous hairy wild-man of the Himalayas casually walking over a snow covered rocky outcropping somewhere up the frozen slopes and somewhere between the forested high valleys. A footprint in the snow will mark his passing and partially obscured by a low drift is a string of Tibetan prayer beads lying frozen upon the stone. Perhaps these were intentionally left behind by a passing traveler or unconsciously dropped by a fleeing one. Once again as with the previous Loch Ness Monster release, the sub-base for the Snowman is decorated on three sides with various names by which this creature is known throughout the regions of Nepal, Tibet and other villages along the mountainous wilderness. I have added several photos of the painted sample to provide an idea for color scheme based on those documented by eyewitness accounts. Note: The top photo shows a painted sample while the bottom photo is of the actual sculpture prior to molding and casting.
« The Abominable Snowman is here! The Abominable Snowman is here! »