Posted by John Dennett in
22
Jun
2014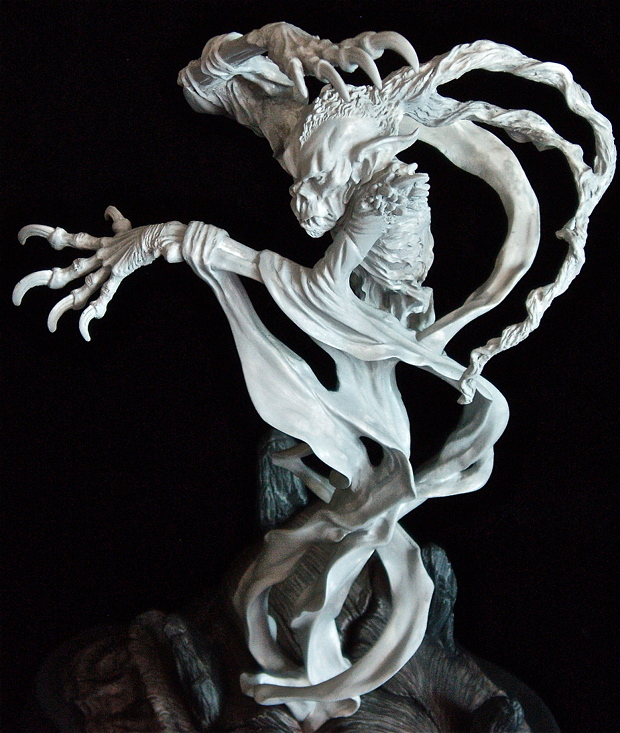 Posted by John Dennett in
15
Mar
2014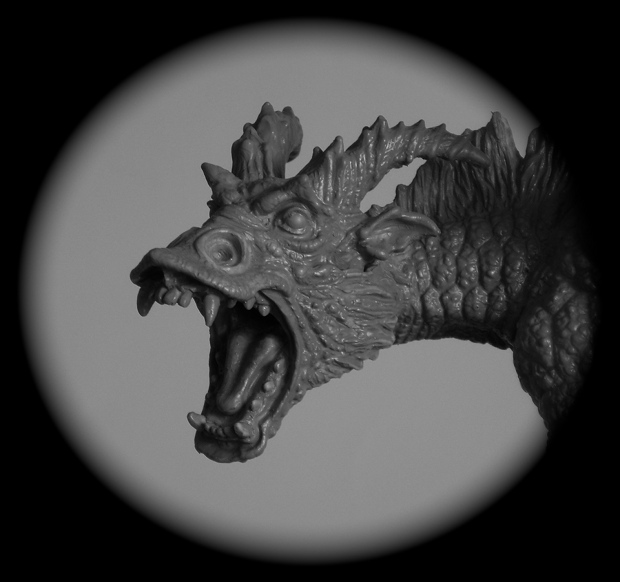 Posted by John Dennett in
05
Mar
2014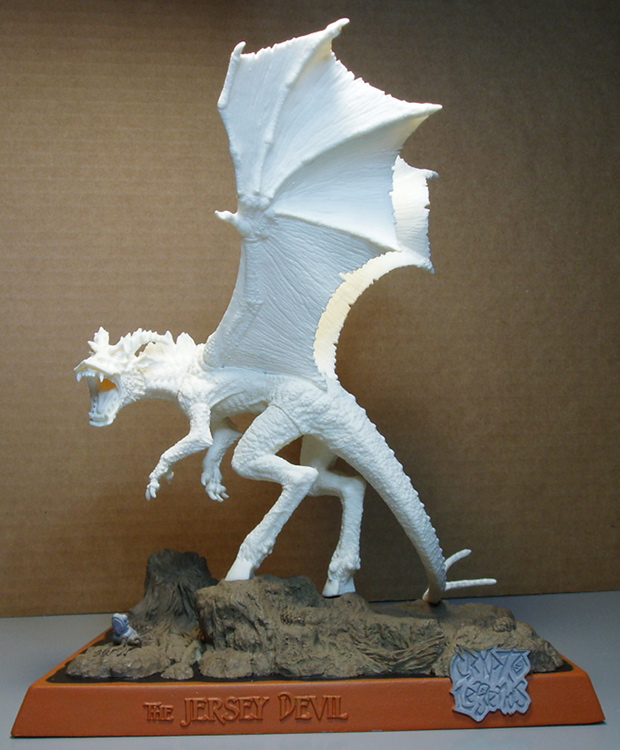 ​Now available is the third entry in the "Crypto Legends" model kit series of mystery creatures, the Jersey Devil.
https://moondevilstudio.com/gallery/info/crypto_legends_the_jersey_devil
This is an 11 piece all resin model kit depicting New Jersey's very own Cryptozoological enigma. He is shown here in a marshy setting typical of some desolate areas of the Pine Barrens region of south eastern New Jersey rumored to have been his birthplace a long time ago. Once again as with the previous Loch Ness Monster and Abominable Snowman releases, the sub-base for the Jersey Devil is decorated on three sides with various names by which this creature is known by locals throughout the state and for better than 275 years! Note: The photo shows an unpainted, assembled resin casting on a partially painted base. I will post a series of turnaround photos when the painted display sample is completed Please stop back and visit again for updates on new additions to the "Crypto Legends" series.